---
SERVICES
We offer a range of transport options for masts, super yacht rigging, and boats.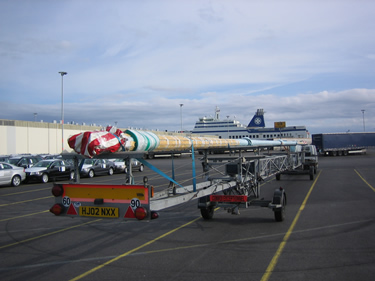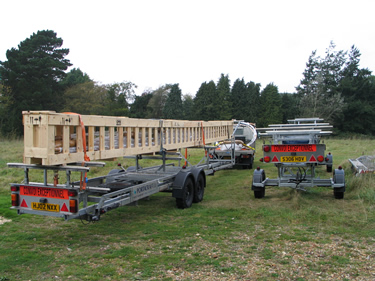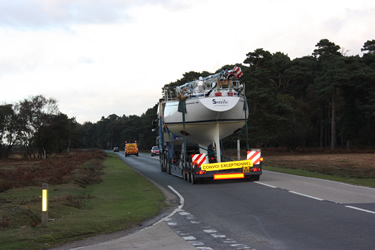 Portacraft provide cost effective technique for marine transport industry
Crispin Holworthy of Portacraft has identified an opportunity within an area of marine transportation which will benefit the leisure marine freight industry at a time when cost reduction is paramount, by now providing a bespoke service to, yacht brokers, private clients, race syndicates, shipping companies and hauliers.
Portacraft's can do attitude, developed from managing racing yacht campaign haulage on extremely tight deadlines is one of the drivers of Portacraft's business performance. Secondly hands on understanding of the likely issues that will be encountered along the way will smooth the path of any delivery. This experience is reinforced with Portacraft's 28 year history of successful freight operations as a haulier.
Portacraft can now supply a total large load freight solution from start to finish. It offers a linked transport service throughout Europe by utilising specialised boat and extendable custom made mast transport trailers, either on their return journeys, or as an individual operation. Customised to the client's deadlines, which with a bit of flexibility will work with the haulier's schedules too, and most importantly provide a more economic price to the client. Normal freight solutions can be provided as well.
Flexibility and planning are key to delivering successfully, as well as understanding the detail of correct loading, and the sometimes delicate construction of the load, with often pressing time deadlines. Portacraft will supervise loading, lifting and making good for transport, photograph the process from start to finish and update the client regularly, should either the load demand it or the client require it. This is combined with communication with the client to provide regular status updates as the delivery proceeds, will provide a new service as yet unheard of in the marine industry.